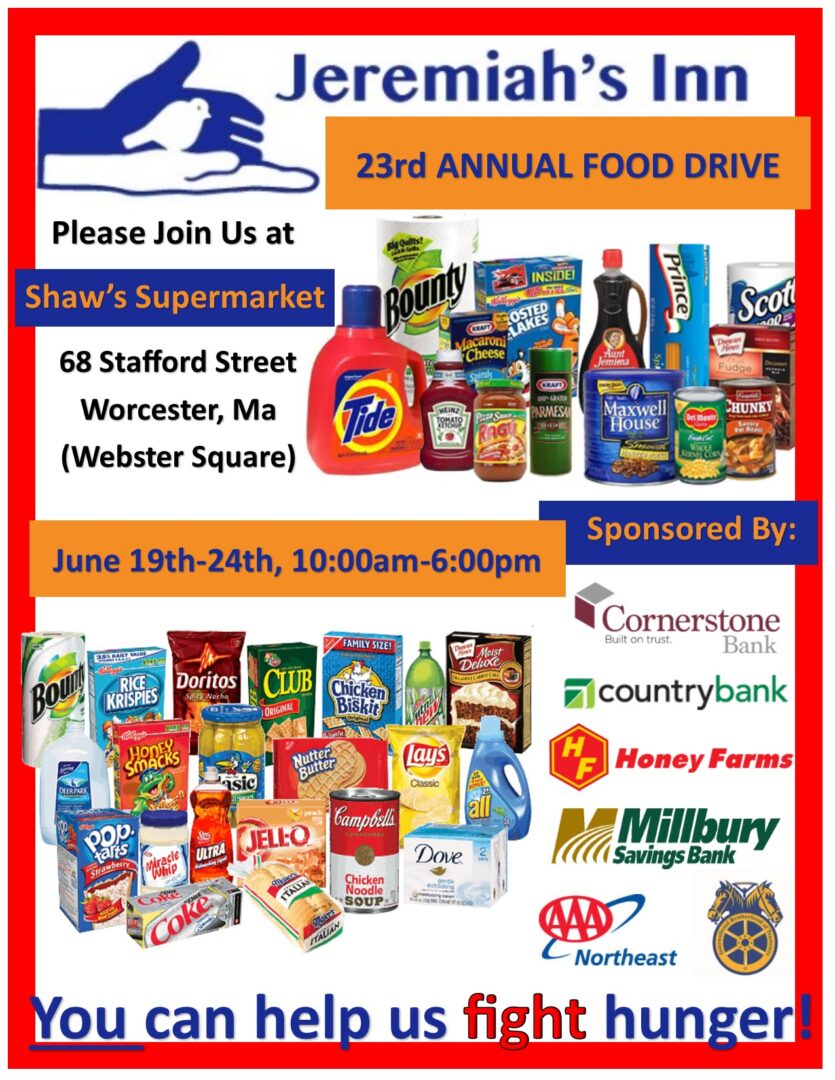 Today is the last day of our 23rd Annual Food Drive! Come on down to Shaw's in Webster Square today from 10am to 6pm to make a food or cash/check donation.

If you aren't able to stop by the food drive, we will gladly accept your food or monetary donations directly at the Inn, or via mail:

Jeremiah's Inn
1059 Main Street
Worcester, Ma 01603

Please help Jeremiah's to support our mission to feed our community in need!

Please share this post! ...
Each year, more than 10,000 hungry people turn to Jeremiah's Inn for help. Help us be there for them by supporting the Nutrition Center!
Our 23rd Annual Food Drive is in full swing down at the Shaw's in Webster Square. We'd love to see you stop by to make a donation of food or cash.
You're also welcome to bring your contribution to the Inn, donate on line: www.jeremiahsinn.com/get-involved/donate/
or send us a check: PO Box 30035, Worcester, MA 01603.

Please help us spread the word about our neighbors in need by sharing this post. Thanks! ...
Our 23rd Annual Food Drive is still going strong! Stop by and check us out today from 10am to 6pm! ...