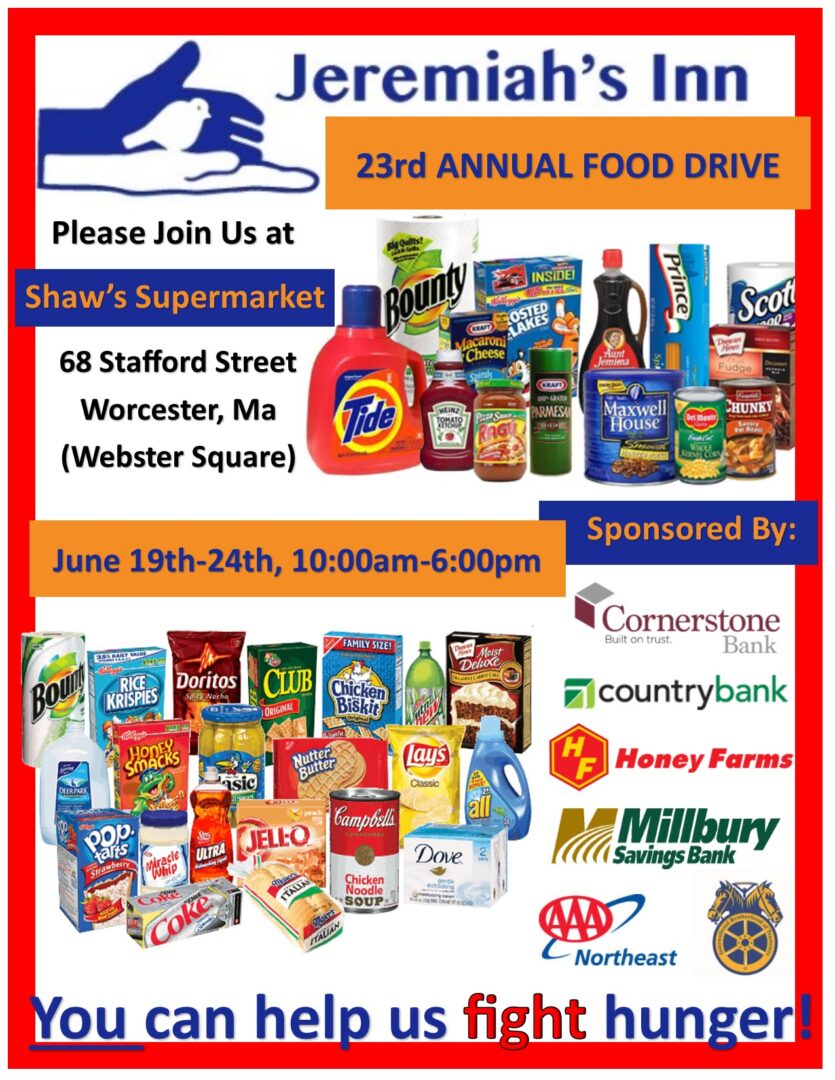 **PRESS RELEASE** Thank you again Tri State Truck Center, Inc. For your continued support of our efforts to feed local families!

#haulin4hunger #TSTC #Giveback ...
We've been so blessed already this holiday season! Another BIG thank you to the Green Ninjas WYSL soccer team for the food donation that you collectively contributed towards! You guys are an amazing group of kids, on and off the field! Thank you, once again, for this unified display of teamwork, selflessness and support of others who are less fortunate. ⚽❤️⚽❤️⚽❤️⚽❤️⚽❤️⚽❤️⚽ ...
Yesterday evening, our Bookkeeper and Assistant to the Executive Director, Lori, headed over to the Charlton Library to talk to the younger members of the Lions Club -the Charlton MA Leos Club- about Jeremiah's Inn and the important work we do here to serve our community.

The Leos do a fantastic job with their own community service work projects, including making survival kits for those in need. They very generously donated to us 81 (WOW) survival kits! Each kit (enclosed inside a water bottle) contains gloves, hats, socks, granola bars, toiletries and even mints!

They guys love them!

We think it's great to see a younger generation caring about their community, and donating their time and talent to make their community a better place!

Thank you Charlton Leos Club! ...