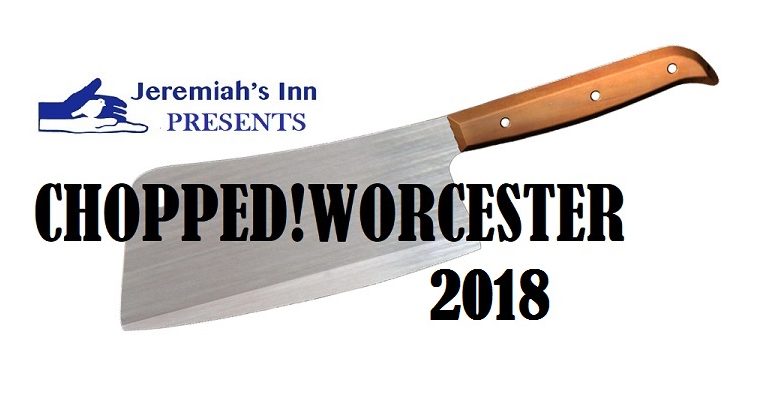 The 2nd Annual Chopped!Worcester event is just a few weeks away!
Come watch us test the culinary skills of some of Worcester's best chefs while they create a tasty appetizer and entrée from a bunch of whacky ingredients you'd find in our food pantry. 
Will we stump them? Or will they whip up an imaginative, tasty treat?
On September 24th from 5:30-8:30pm come watch some of Worcester's hottest chefs battle it out to be the winner of the 2nd Annual Chopped!Worcester. The event will be held in the Odeum Room in the Rubin Campus Center at Worcester Polytechnic Institute. Using ingredients we give them, the talented chefs will go have to create an appetizer and entrée in 40 minutes.
This year's battle will include chefs Chris O'Harra from Maddi's, Rachel Coit from Kummerspeck, Bill Nemeroff from BT's Smokehouse, and Robin Clark from deadhorse hill. Our judges will be Mike Arrastia of the Hangover Pub, Alina Eisenhauer: winner of Sweet Genius,  and chef Derek Gibbs, with the 4th seat at the judge's table going to the highest bidder! Will that be you?
To find out more about how to be at the head table, visit: www.biddingOwl.com/JeremiahsInn 
This year's MC's will be Jim Eber, and chef Jay Powell.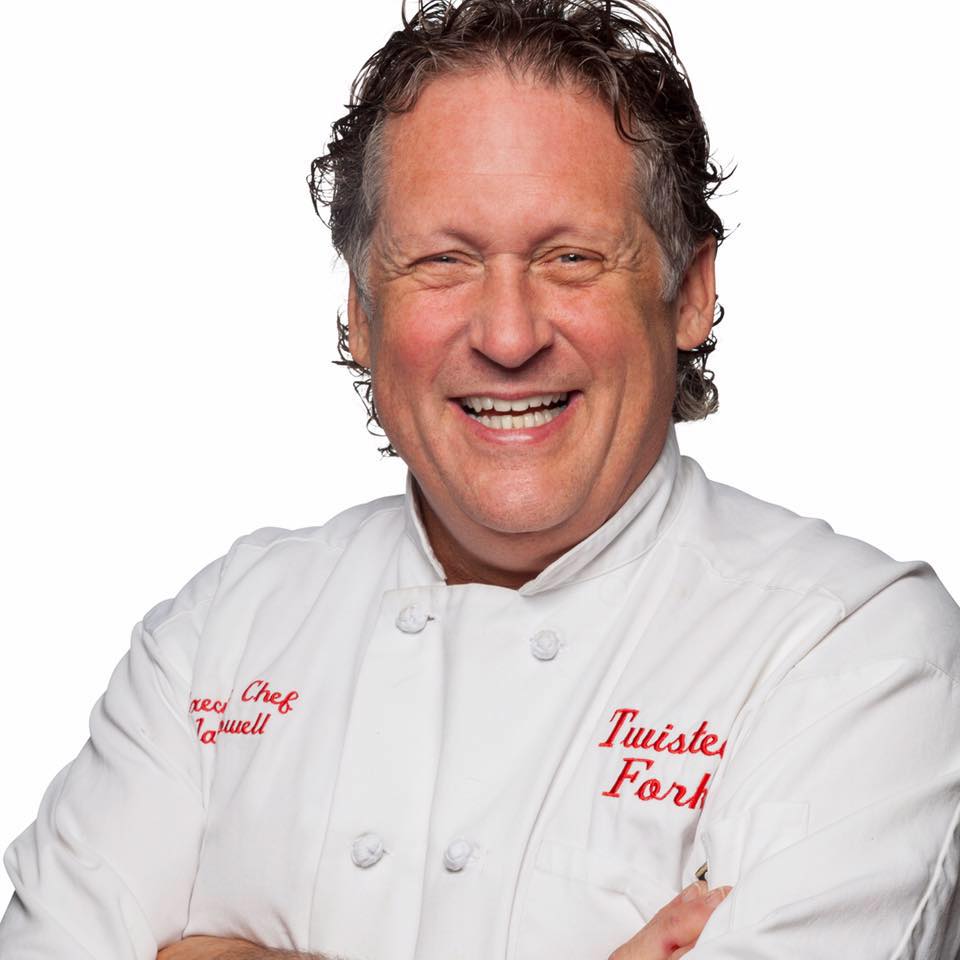 Jay Powell has won many awards, including being named Worcester's Best Chef in Worcester Magazine (2015, 2016) and Central Mass. Best Chef (2016), Telegram & Gazette. He is a member of the local chapter of Les Amis d'Escoffier Society and has appeared numerous times on TV's "Phantom Gourmet." Powell also has won awards for his soups and chowders. His restaurant has been named #2 Best Mom and Pop Restaurant in Massachusetts and one of the top five bistros in New England. "My life revolves around food, and I completely understand that none of this would have happened if it weren't for all the people who have crossed my path on this incredible culinary journey," said Powell. "Most importantly is family and my wife, who have been my foundation to allow me to do what I love."
Tickets to this fun-filled event are only $50. You get a chance to see some of Worcester's most talented chefs throw it down, eat food provided by local eateries, and bid on some spectacular auction items. There will be a cash bar featuring special nonalcoholic drinks, as well. 
All proceeds from the event support the Nutrition Center at Jeremiah's Inn, which provides food to more than 9,000 Worcester residents each year.  
Don't wait to buy your tickets – you might lose out on what is sure to be a sold-out event! You can buy your tickets at  https://jichop2018.eventbrite.com
 And you can spread a little awesome sauce by sharing this event with your friends, family and co-workers!  
Event sponsors are: BayState Savings Bank, Fallon Health, and Savers Bank at the King of the Grill level. Teamsters Union Local #170 and TD Bank at the Top Chef level.  Smith, Sullivan & Brown P.C. and William F. Lynch Co.,Inc. at the Gourmet level. Boulevard Diner, Cherie's Soul Creations, Masterman's Safety and Industrial Supply, O'Conner, Maloney & Co. P.C., and St. Mark's Church at the Foodie level of sponsorship. 
Event supporters include: Acoustic Java, Adrienne Beaupre & Assoc. LLC, Barber's Crossing, Birch Alley, Birch Tree Bread Co., Blanchard's 101 Diner, Boston Red Sox, Boundless Adventures, Bowlero Shrewsbury, Hall at Patriots Place, Headshop Hair Factory, Cupcakes by C. dough, Fatima's Café, Brownies by Jane Busby, Livia's Dish, Museum of Russian Icons, Music Worcester, Nu Café, Old Sturbridge Village,  O'Connors Restuarant & Bar, Polar Beverages, Smokestack BBQ, Southwick's Zoo, Sylvia Murphy, Tower Hill Botanical Garden, Wachusett Mountain Ski Area, Worcester Art Museum, Worcester Bravehearts, Worcester Railers , Worcester Restaurant Group, and Zoinks  …with more to come!