Alumni Program & Jeremiah's Inn Recovery Community
Substance Use Disorder (SUD) as a cyclic, chronic condition is no different from other chronic conditions in its response to treatment. There is substantial evidence to suggest that the longer a patient stays connected to treatment via a formal aftercare program the better their chances of maintaining long term recovery. A Study in the Psychiatry Journal (Volume 2014, Article ID 692423, 16 pages) showed that 90% of people who regularly attended recovery meetings and participated in a formal aftercare program had maintained abstinence for up to 1 year! Your recovery journey doesn't end when you complete our program. It's just the beginning – you will need support and encouragement from a network of people who really get you, like the JI Recovery Community!!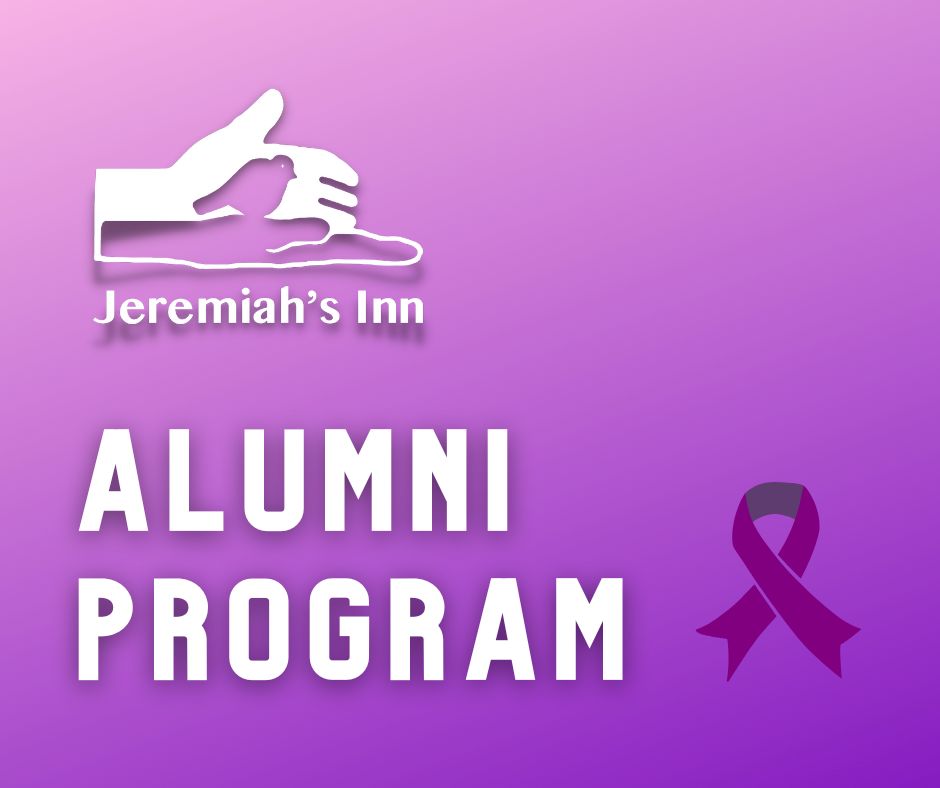 Alumni Open House & Events
NEXT AOH – WEDNESDAY Aug 30th @ 5:30 PM
The Alumni Open House, where all former residents are welcome to stop in for food and fellowship is held on the last Wednesday of each month at 5:30 pm. Come get your earned Jaytags for up to multiple years; we often have an alumni commitment. It's not mandatory to speak to attend, but it's always great for alumni to share their experience, strength, and hope with current brothers – it's so important for them and you!! Make sure you stay connected to learn about off-property activities like hiking, free bowling, or tickets to local sporting events!! Activities have included:
BBQ
Ice cream party
Corn Hole Tournament
Trivia night
Bowling
Make sure you are subscribed to our Alumni Update Email list for the latest alumni news and event reminders.
Recovery Community on BAND
Stay up-to-date with Residential Program, Recovery Home, & Alumni Program latest happenings, offerings and events. Post things you find helpful and inspirational and share your success story!! This group is completely private for staff, current residents, and alumni of Jeremiah's Inn.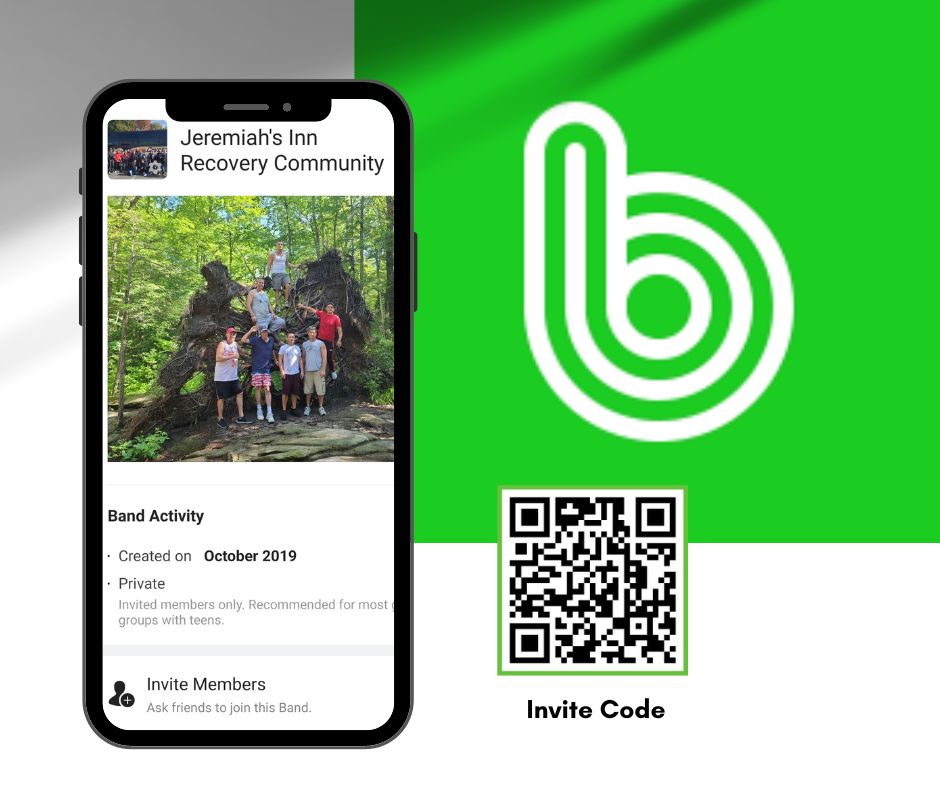 Follow us on Social Media 
Follow Jeremiah's Inn for the latest news and updates but also to show your support! It takes a lot of community involvement to fight substance use disorder & hunger in our community. Help us spread more awareness by interacting with our posts and stories and allowing us share your story!!
Feedback on your experience during your stay, and learning about your recovery journey after discharge is really important. It allows us to measure outcomes and gives us the necassary information we need to make changes and updates to our program so we can help even more people! Your success stories also assist us in our awareness and fundraising efforts. Your time and honest feedback is greatly appreciated.