news & Events
annual Meeting
41st Annual Meeting of the Board of Directors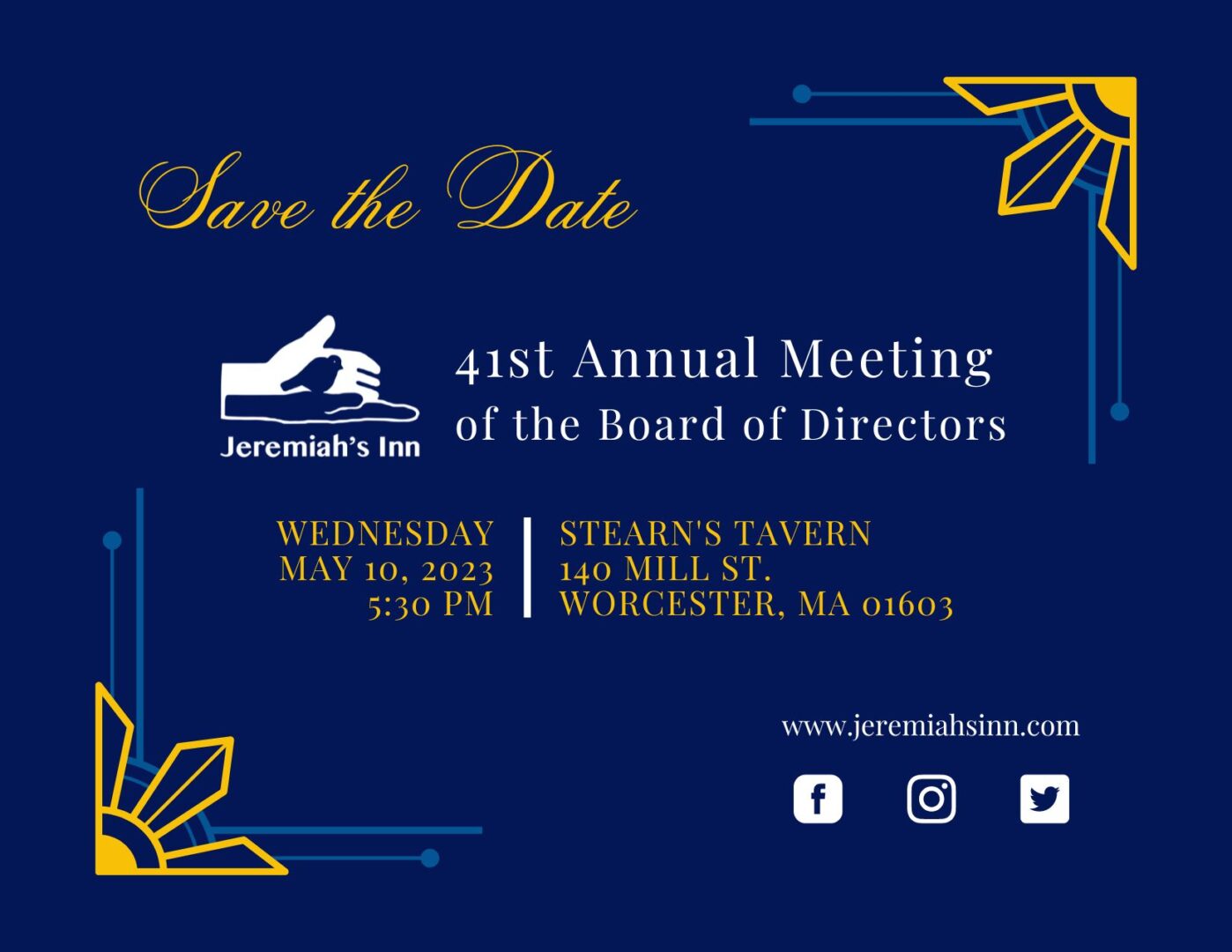 Mark your calendar for the 41st Annual Meeting of the Board!
Wednesday, May 10th at 5:30 pm at Stearn's Tavern on Mill St. in Worcester. 
Invitations have been sent so please RSVP as soon as possible. info@jeremiahsinn.com 
We look forward to seeing everyone in person again!! 
 Please contact Communications Coordinator Alyssa Dancause alyssa@jeremiahsinn.com with questions or concerns.