news & Events
annual Meeting
41st Annual Meeting of the Board of Directors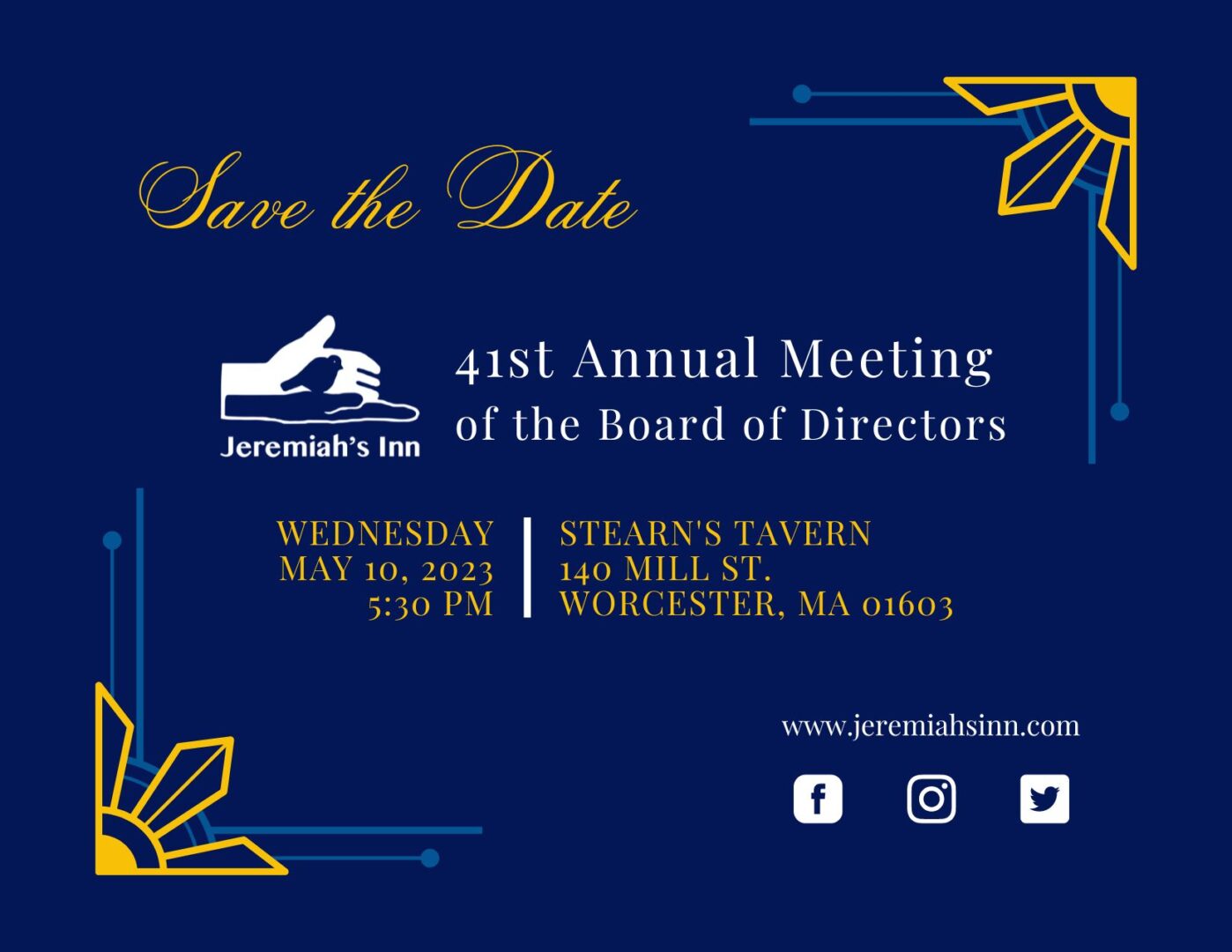 Mark your calendar for the 41st Annual Meeting of the Board! Invitations will be in the mail and in your inbox in the coming weeks. Information will soon be available here , and we will post updates on social media.
We look forward to seeing everyone in person again!! 
 Please contact Communications Coordinator Alyssa Dancause alyssa@jeremiahsinn.com with questions or concerns.