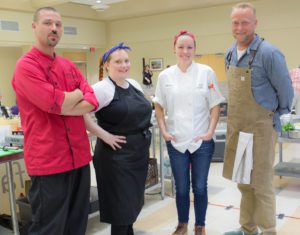 4 Chefs, 2 courses, but only one chef can win!
The battle between Chris O'Harra from Maddi's, Rachel Coit from Kummerspeck, Bill Nemeroff from BT's Smokehouse, and Robin Clark from deadhorse hill was a close one!  Our judges  Mike Arristia of the Hangover Pub, Alina Eisenhauer: winner of Sweet Genius and the talented Derek Gibbs had the tough job of choosing the tastiest creation! We were also joined by our amazing MC's Jim Eber, and chef Jay Powell.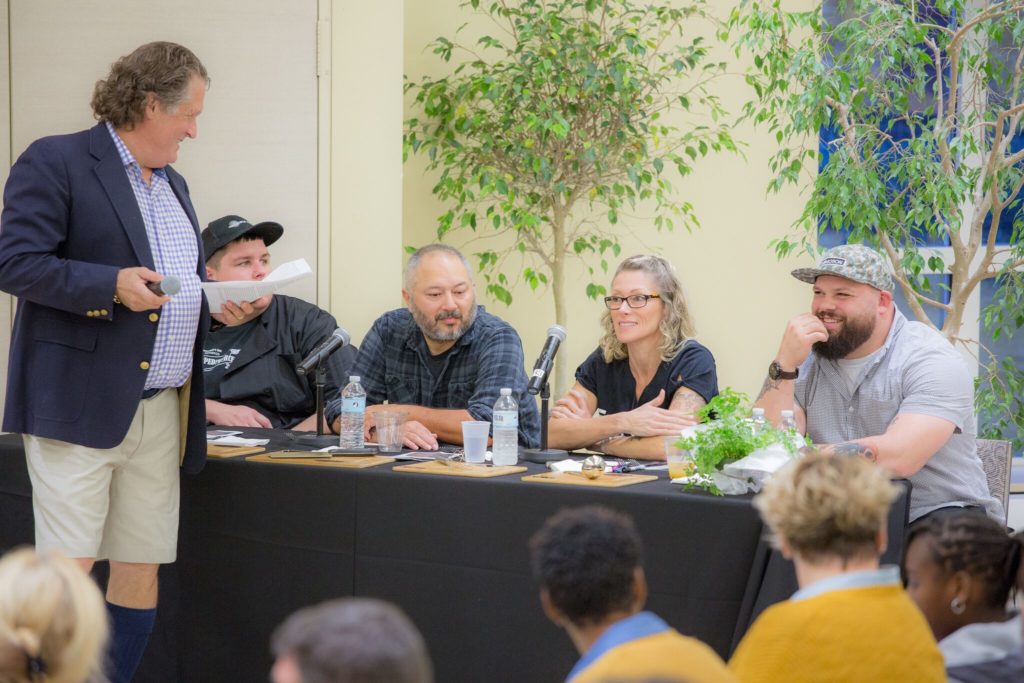 In the end there can only be one winner of the coveted "Golden Cleaver" and our panel of judges chose Rachel Coit of Kummerspeck and her amazing culinary creations to receive the title of CHOPPED!Worcester 2018 winner!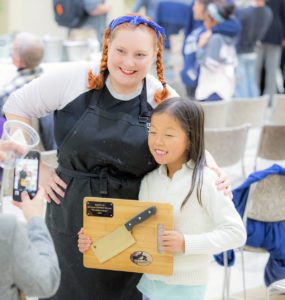 Event sponsors were: BayState Savings Bank, Fallon Health, and Savers Bank at the King of the Grill level. Teamsters Union Local #170 and TD Bank at the Top Chef level.  Smith, Sullivan & Brown P.C. and William F. Lynch Co.,Inc. at the Gourmet level. Boulevard Diner, Cherie's Soul Creations, Masterman's Safety and Industrial Supply, O'Conner, Maloney & Co. P.C., and St. Mark's Church at the Foodie level of sponsorship. 
Event supporters included: Acoustic Java, Adrienne Beaupre & Assoc. LLC, Barber's Crossing, Birch Alley, Birch Tree Bread Co., Blanchard's 101 Diner, Boston Red Sox, Boundless Adventures, Bowlero Shrewsbury, Headshop Hair Factory, Cupcakes by C. dough, Fatima's Café, Brownies by Jane Busby, Livia's Dish, Museum of Russian Icons, Music Worcester, Nu Café, Old Sturbridge Village,  O'Connors Restuarant & Bar, Polar Beverages, Smokestack BBQ, Southwick's Zoo, Sylvia Murphy, Tower Hill Botanical Garden, Wachusett Mountain Ski Area, Worcester Art Museum, Worcester Bravehearts, Worcester Railers , Worcester Restaurant Group, and Zoinks!
More information on CHOPPED!Worcester 2019 to come!! If you would like Sponsorship information or to see how you can be involved
contact Alyssa (508) 755-6403 x10 or alyssa@jeremiahsinn.com