There are many ways to get involved at Jeremiah's Inn


Dynamy Internship Year Students Volunteer Day 3/25
We need volunteers to help distribute food to clients, stock and organize the shelves.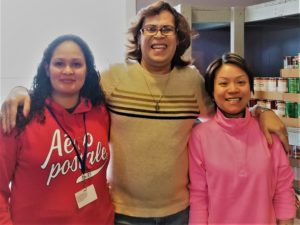 The Evening Meal Program (EMP) is an opportunity for members of the community to volunteer their time cooking and serving a meal to our 29 residents.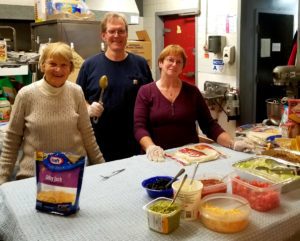 We are seeking volunteers to bake or buy cakes for residents celebrating milestones;  such as Birthdays and Graduations.
Special Events
Jeremiah's Inn hosts food drives, walks, and fundraising events like CHOPPED!Worcester throughout the year.
We need committed groups and individuals to help with planning, promotion and execution of these events.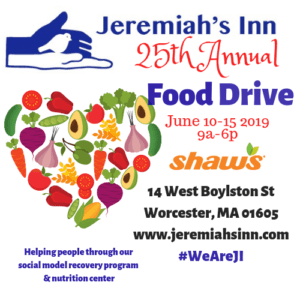 We can always use help with miscellaneous chores in the pantry or around the residence.
If you would like more information or to volunteer with us please contact Alyssa:
Phone (508) 755-6403 x 10
or simply fill out the application below and indicate what program(s) you are interested in and someone will contact you!