We are very excited that our Annual Meeting is coming up so soon. We are also in awe that is it our 34th meeting. The residents, the staff, and the board at Jeremiah's are grateful to have had the support of our community this past year and for the 33 other years before it.
The Annual Meeting is a great resource for our donors, volunteers, and general supporters to get information on where our Nutrition Center, Residential Program, finances and funding stand. Keeping with tradition, we will also be presenting the Golden Friends Award to a few outstanding friends of Jeremiah's. These include volunteers, donors, Evening Meal makers, and Birthday cake bakers.
We hope that you have received our formal invitations in your mail. If you have not and would like to receive one, please notify us via email to info@jeremiahsinn.com or call us at (508) 755-6403
Date: Wednesday, May 11th
Time: Registration at 5:30 PM; Event starts at 6:00 PM
Location: Grace Conference Room, Clark University
Parking: Parking can be found on the Maywood St parking lot, along Main Street and along Downing Street, at the Downing and Florence
Street parking garage, and along Woodland and Charlotte Streets. Below is a map of Clark University. The key helps you identify some of the parking areas. The blue arrow indicates where our meeting is held.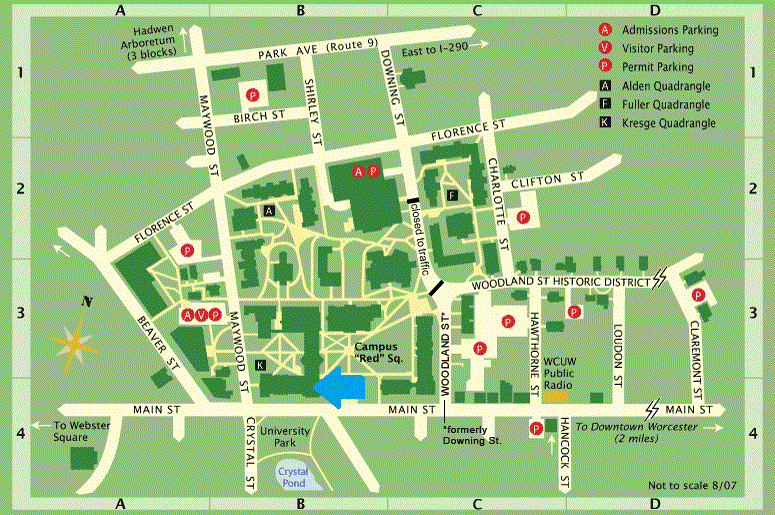 Hope to see you there!